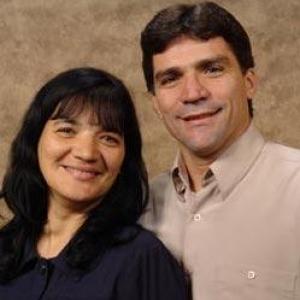 Marcio Garcia has been a tireless advocate of justice throughout Brazil. He is passionate about bringing new life, new hope, and new opportunity to the impoverished people living in the remote, isolated, under-served villages of the country.
He envisioned and co-founded the Evangelical Mission for Assistance to Fishermen (EMAF) in 1986, assisting in the deployment of sixteen missionary bases along the Brazilian coastline and in the Amazon area. In 2005, he co-founded Pioneiros (Pioneers Brazil), and became part of the International Leadership Team of Pioneers USA, as its Mobilization Latin American director. Marcio also helped to start the Amazon Missionary Alliance (AMA) and four other missionary organizations. He is the coordinator for the ministry expansion of EMAF and a mentor for some energetic young Brazilian mission leaders.
Marcio and his wife Damaris have been married for 35 years, and have 3 children and 4 grandchildren.
Marcio was a Plenary Speaker at Missions Fest Vancouver 2019.