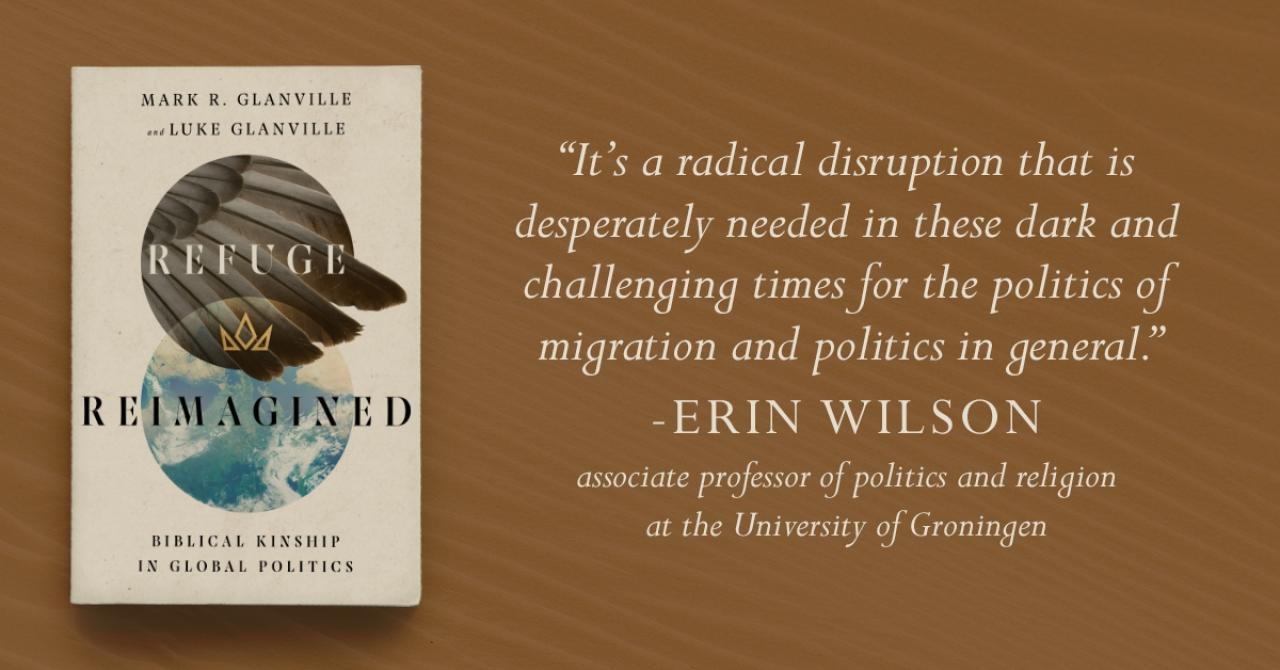 Church Leaders Roundtable: Refuge Reimagined with Mark and Luke Glanville
This event has already ended.
Registration is required for this event. See below.
We would like to invite pastors and leaders in the church to this time of exploration and reflection with Mark and Luke Glanville - Refuge Reimagined.
Refuge Reimagined is a new book by brothers Mark and Luke Glanville. Mark is associate professor of pastoral theology at Regent College. Luke is associate professor in the department of international relations at Australian National University.
The Issue: The global crisis of forced displacement is growing every year. At the same time, Western Christians' sympathy toward refugees is increasingly overshadowed by concerns about personal and national security, economics, and culture. We urgently need a perspective that understands both Scripture and current political realities and that can be applied at the levels of the church, the nation and the globe. (IVP book cover)
The Invitation: Join us to explore the key theme of Refuge Reimagined through short presentations by Mark and Luke, small group workshop, and a response by James Grunau from Journey Home under the guidance of our MC, Mardi Dolfo-Smith .
Drawing on their respective expertise in Old Testament studies and international relations, Mark Glanville (Regent College) and Luke Glanville (Australian National University) will lead us in exploring how refugee welcome relates to the mission of God. In their new book, Refuge Reimagined: Biblical Kinship in Global Politics (IVP 2021), Mark and Luke unfold a biblical response to global displacement: a biblical ethic of kinship. In this session, via close examination of a biblical text we will see how God's people are consistently called to extend kinship—a mutual responsibility and solidarity—to those who are marginalized and without a home. Luke will explore how nations have both an opportunity and a responsibility to replace dispositions of fear and antagonism toward refugees with dispositions of trust and welcome. The brothers will equip us to answer the "but what about . . ." questions that so often come our way!
Registration: This meeting is for church leaders and pastors. If you would like to attend and you haven't received the invitation email please send a request outlining your role in your community to John Hall at jhall@missioncentral.ca
Endorsement of Refuge Reimagined:

It is rare to find a single book that is as rich in biblical scholarship as it is well informed on one of the most urgent global issues of our generation, and rarer still to read one that is so effective in bringing the two into such constructive, creative, and hope-filled interaction.