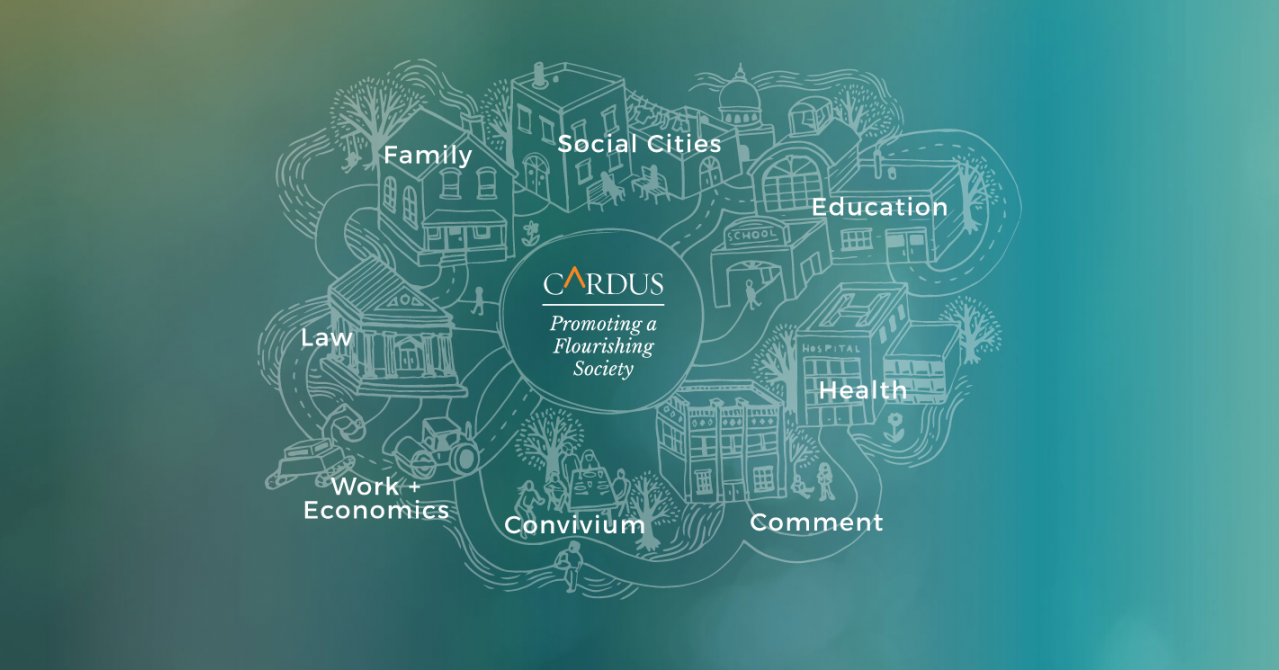 Cardus: a non-partisan, faith-based nonprofit that exists to promote a flourishing society

Cardus exists as an independent think tank located in the heart of Canada. Initially founded in 1974 as the "Work Research Foundation," Cardus emerged from a desire to translate the richness of the Christian faith tradition into the public square for the common good.
Determined to live together well in difference and enlarge public conversation on key policy issues, Cardus' team works to produce independent research, contribute measured public commentary, and convene projects and initiatives across North America.