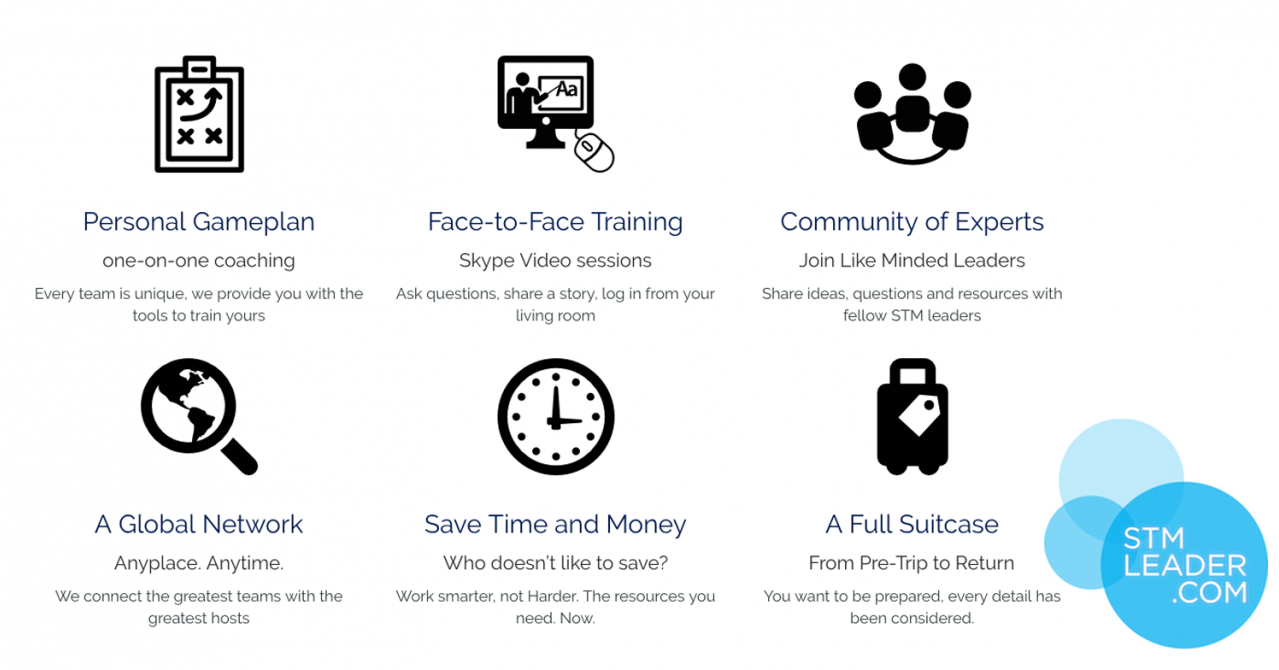 STM Leader: levelling up short term missions
You want to change the world. You have two weeks. Let's go.
STM Leader exists to build the strongest short-term mission in the world. They build confident leaders, incredible teams, and expect life-changing experiences for everyone involved. They are committed to the local church sending a first STM team, as well as agencies that send dozens of teams a year. They are fanatical about going, and obsessive about how leaders and team members prepare. Grow Your Mission!
STM Leader offers certifications for mission leaders and mission hosts, coaching sessions, planning tools, and more.